Rand-Scot 3-Way Angled Handgrips (pair)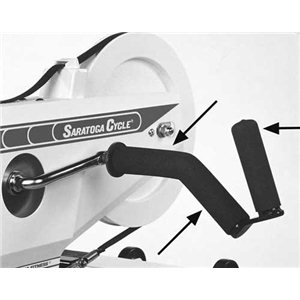 Product Description:
3 adjustable positions
Horizontal
45 degrees to 23 degrees
Sold as Pair
Additional Information:
These Rand-Scot 3-Way Angled Handgrips are for quads and persons with limited grip provides 3 positions: horizontal, 45 or 23-degrees. These different angles provide a variety of comfortable positions while also exercising different muscle groups and gives the cyclist the choice of keeping both hands close to the cycle or having their hands spread apart.
Use with an IDEA Fist Grip Cuff for a sure grasp.