Wheel Bag - Sun Wheelchair Wheel Bag by Sun Ringle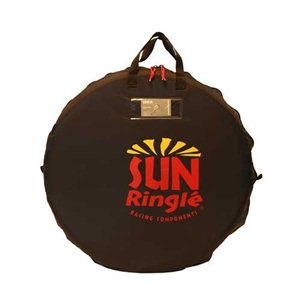 Product Description:
Inside compartment
Zippered closure
Reinforced handles
Additional Information:
This Sun Ringle Wheel Bag is a soft slightly padded wheel bag with an inside zipper compartment for axles, tubes, or small spare parts. Zippered closure and reinforced handles for easy carrying. Fits one 700C, 26" 590mm or can fit one pair of 24" 540mm or 25" 559 mm wheels.