Nylon Tire Levers (Set of 3)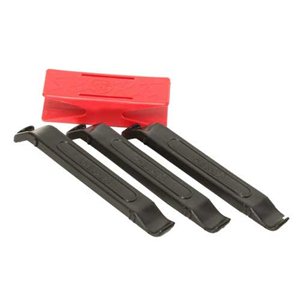 Product Description:
Black
High Strength
Approximately 4 inches long
Set of 3 individual levers
Additional Information:
Set of 3 high strength black nylon tire levers. These are excellent for removing and installing pneumatic tires that minimize tube punctures. Sold in a set of 3 individual levers that lock into their own carrying case.