Schwalbe RightRun Puncture Protection Plus Quad Rugby Tire (pair) - 24" (540mm)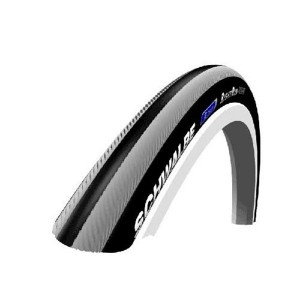 Product Description:
The Perfect Quad Rugby Tire
24" (540mm) x 1 inch
Puncture Protection Plus (Smart Guard)
Plus 500g each
Gray and Black
Sold as pair
Additional Information:
Schwalbe is a leader in high pressure, non-marking, long-lasting everyday and sport wheelchair tires. This 24" RightRun Plus has similar puncture proof make-up as the Schwalbe Marathon Evolution Plus and is ideal for Wheelchair Quad Rugby. The 24 inch (540 mm x 1) RightRun Plus, or "Smart Guard" is available only in grey with a black sidewall.
The RightRun Standard with Kevlar tire is available in grey, blue or red with a black sidewall.