Kenda Kwest Tandem HP Handcycle tire (each) - 20" x 1.5" (40-406mm)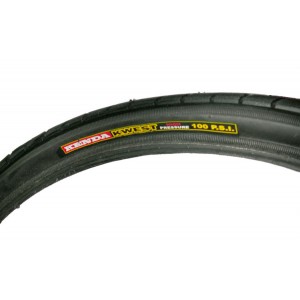 Display all pictures
Product Description:
Kwest Tandem High Pressure, Heavy Duty.
20" x 1.5" (406mm)
Puncture protection
100 psi
Available in black
Sold individually

Additional Information:
The Kenda Kwest Tandem High Pressure Heavy Duty  has Double Tread and Wall puncture protection (100psi) and is an excellent all-purpose tire. Great acceleration and cornering characteristics with low rolling resistance. Available in 20", 40 x 406mm. It is a high pressure pneumatic tire perfect for handcycles utilizing 20" x 1.5" (406mm) tires. Available in black. Sold individually.