Primo V-Trak CST Non-Marking Grey Knobby Tires (pair) - 24" (540mm) / 25" (559mm)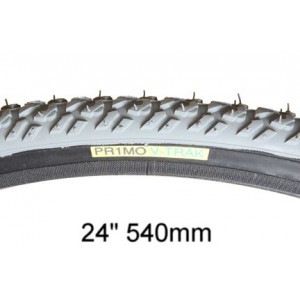 Display all pictures
Product Description:
Available in size 24" & 25".
Grey Tread Black Sidewall.
40-65psi.
Sold as Pair.
Additional Information:
Non-marking wide track grey tread black sidewall tire is perfect for winter, the woods or wherever you need deep tread traction. This tire will get you through the outdoors and not "mark up" the indoors. 40-65 psi. Latex-free. Available in size 24" (37x540mm) x 1-3/8" and 25" (559mm) x 2.10".