Schwalbe RightRun STD & Lite Tire (pair) - 24" (540mm) / 25" (559mm)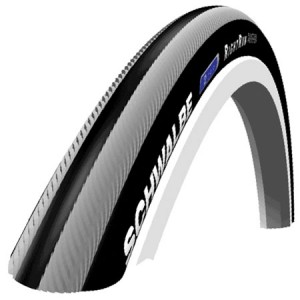 Product Description:
24", 25" Standard with Kevlar.
Gray/Black.
Sold as pair
Additional Information:
Schwalbe is a leader in high-pressure, non-marking, long-lasting everyday and sport wheelchair tires. This tire is highly recommended for basketball, rugby or other heavy impact sports. Available sizes 24" (540mm), 25" (559mm) gray with black sidewall.
The 24" & 25" KevlarGuard - Standard tires have a slightly thicker, stronger sidewall. Well suited for contact wheelchair sports.
Weight: 24" 300g, 25" 310g.